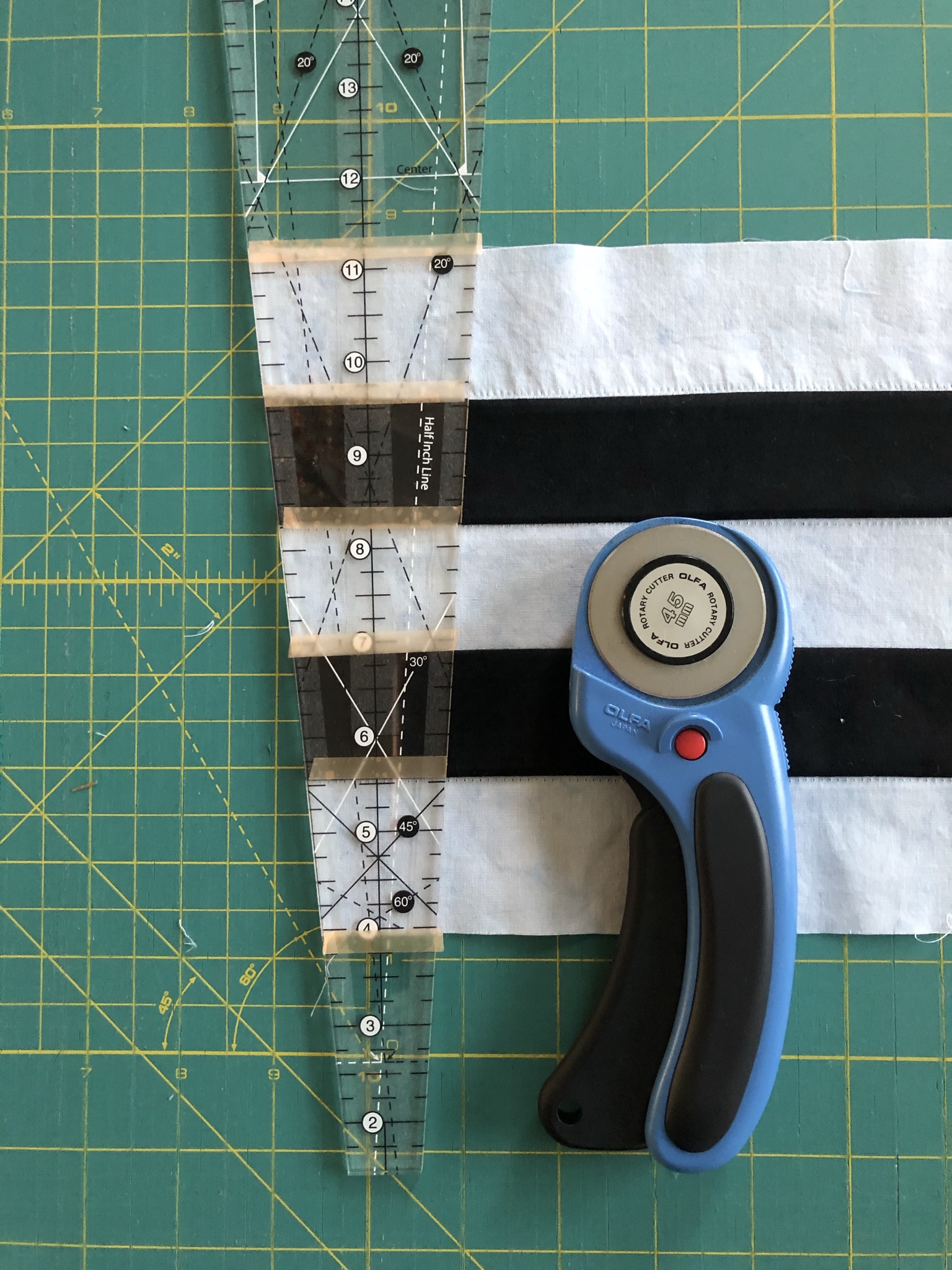 From picking fabrics to fusing to finishing, get step by instructions. Learn to make wheels without curves and add bling to personalize your whimsical journey.
Confident beginners will feel comfortable. Meanwhile, those with more experience will add to their toolbox.
Everyone should have fun with this - it is whimsy after all!

Why Whimsy?
As a lover of whimsical wares like Mackenzie- Childs, I wanted to create a fun twist on traditional quilting. This design got me out of the box so to speak. It is my own version of Wonderland.
Whimsy quilts all have three elements in common: a center medallion, surrounded by themed fusible appliques, and finished with a checkboard border. We keep adding designs to fit different seasons and reasons.
This course is divided into five weekly sections, which you can finish at your own pace. Between sections, you can join us on our private Facebook page and share your progress. or ask questions.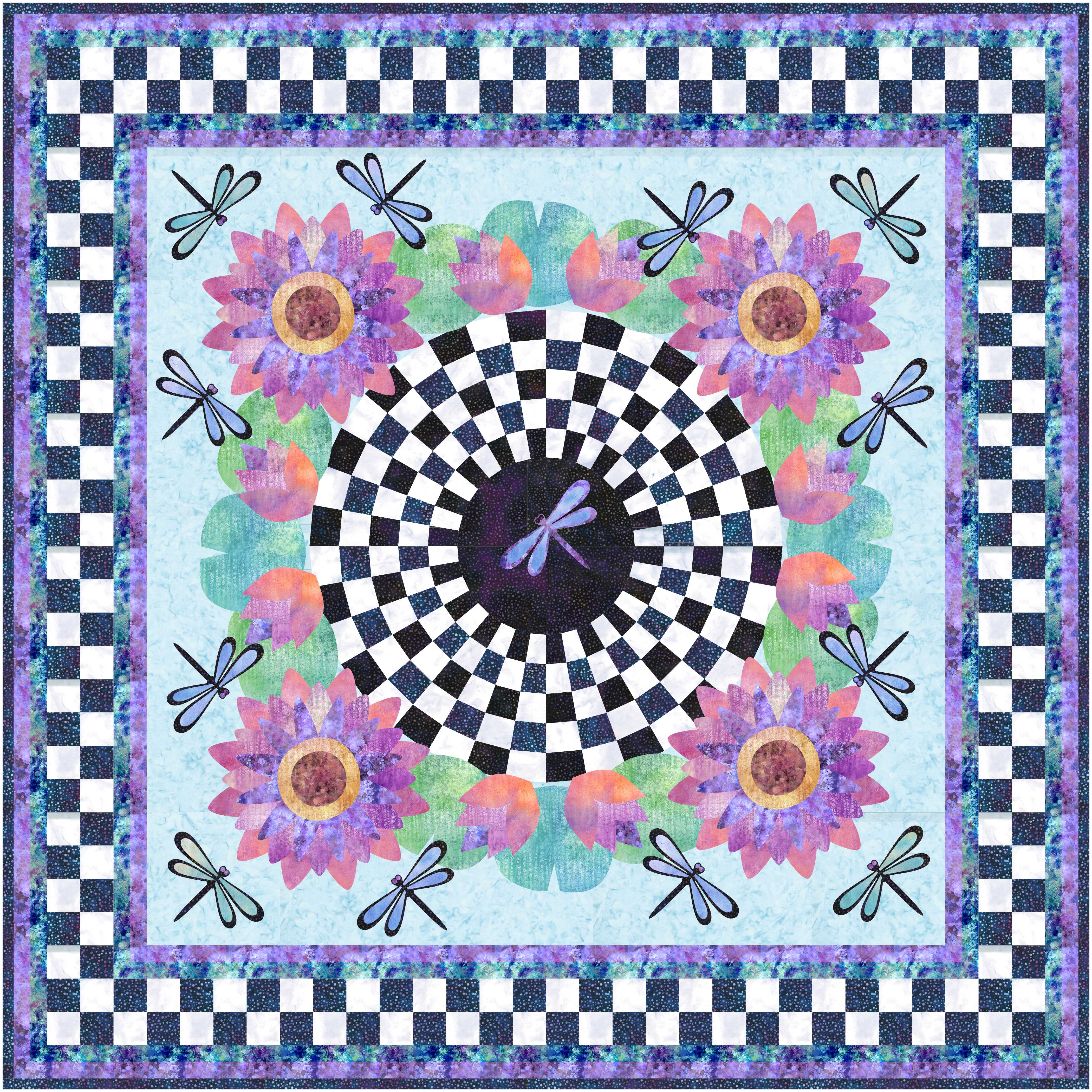 This may appeal to pond lovers who like to watch dragonflies dart over the water, dancing with waterlilies.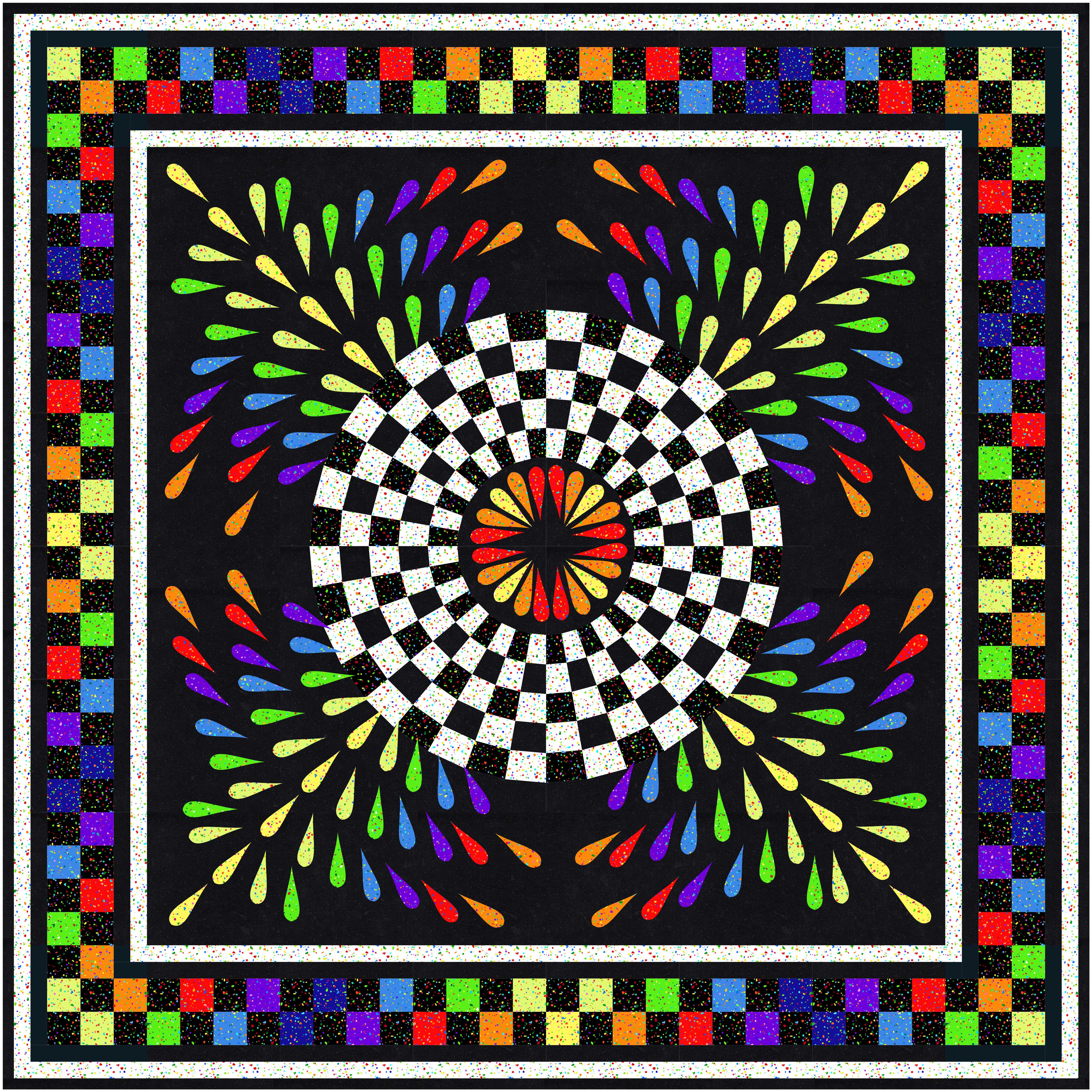 Maybe you like something a little more explosive? Fireworks are a little more your speed. In that case, celebrate with confetti!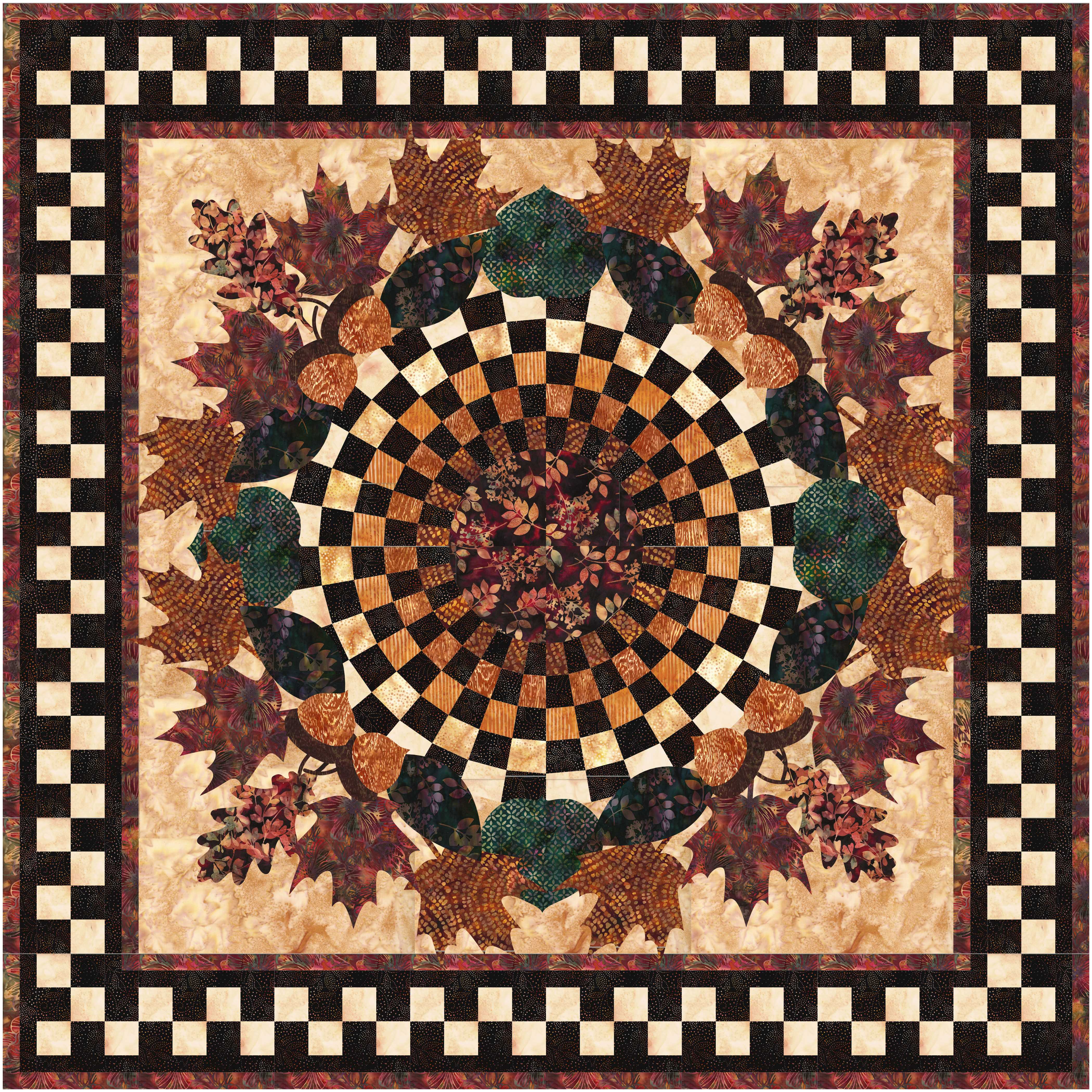 A change in seasons may be in order. Fall Whimsy may appeal to lovers of pumpkin spice, cinnamon apples, and maple syrup.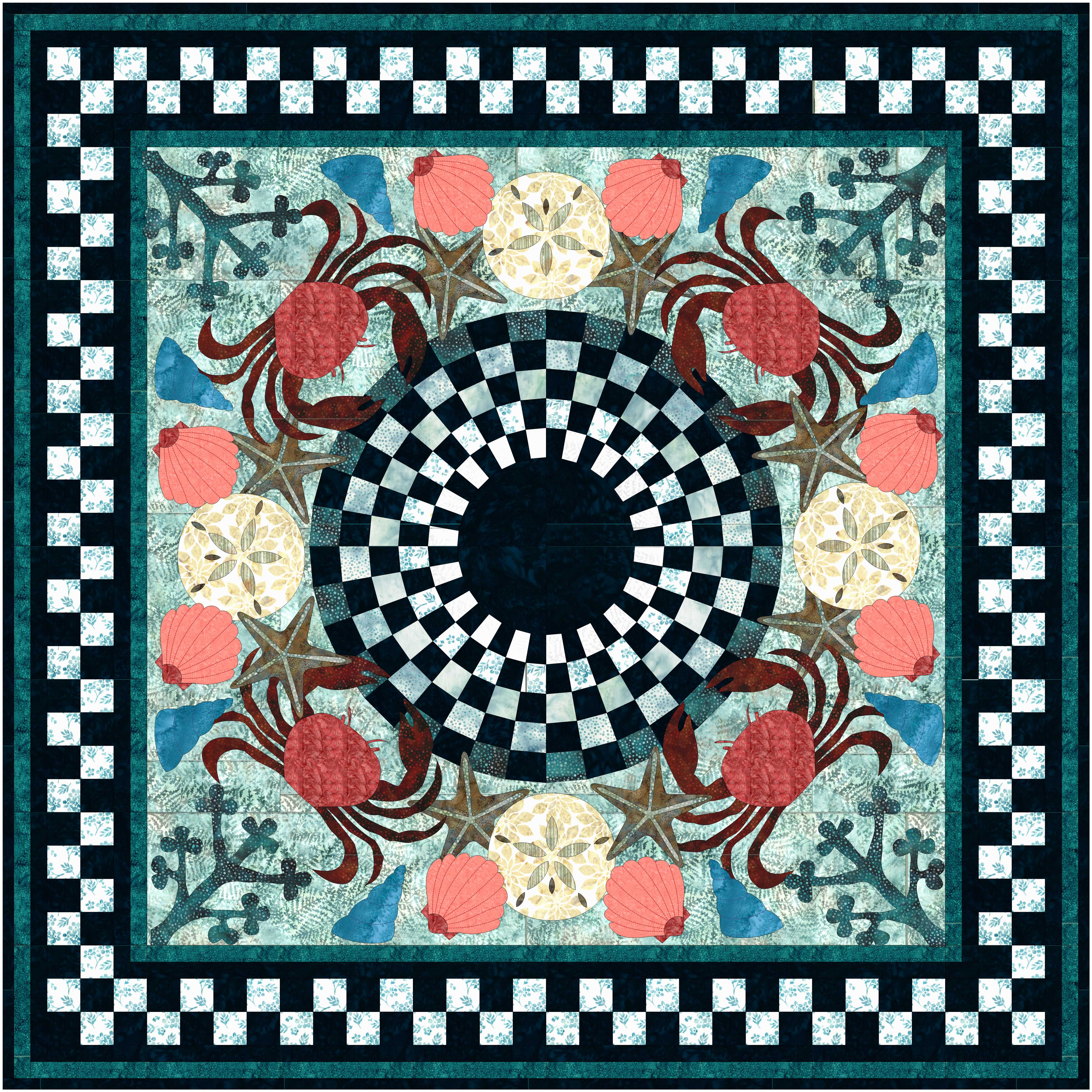 A little time at the shore is always rewarding, so don't get crabby. Coastal Whimsy is perfect for beachcombers.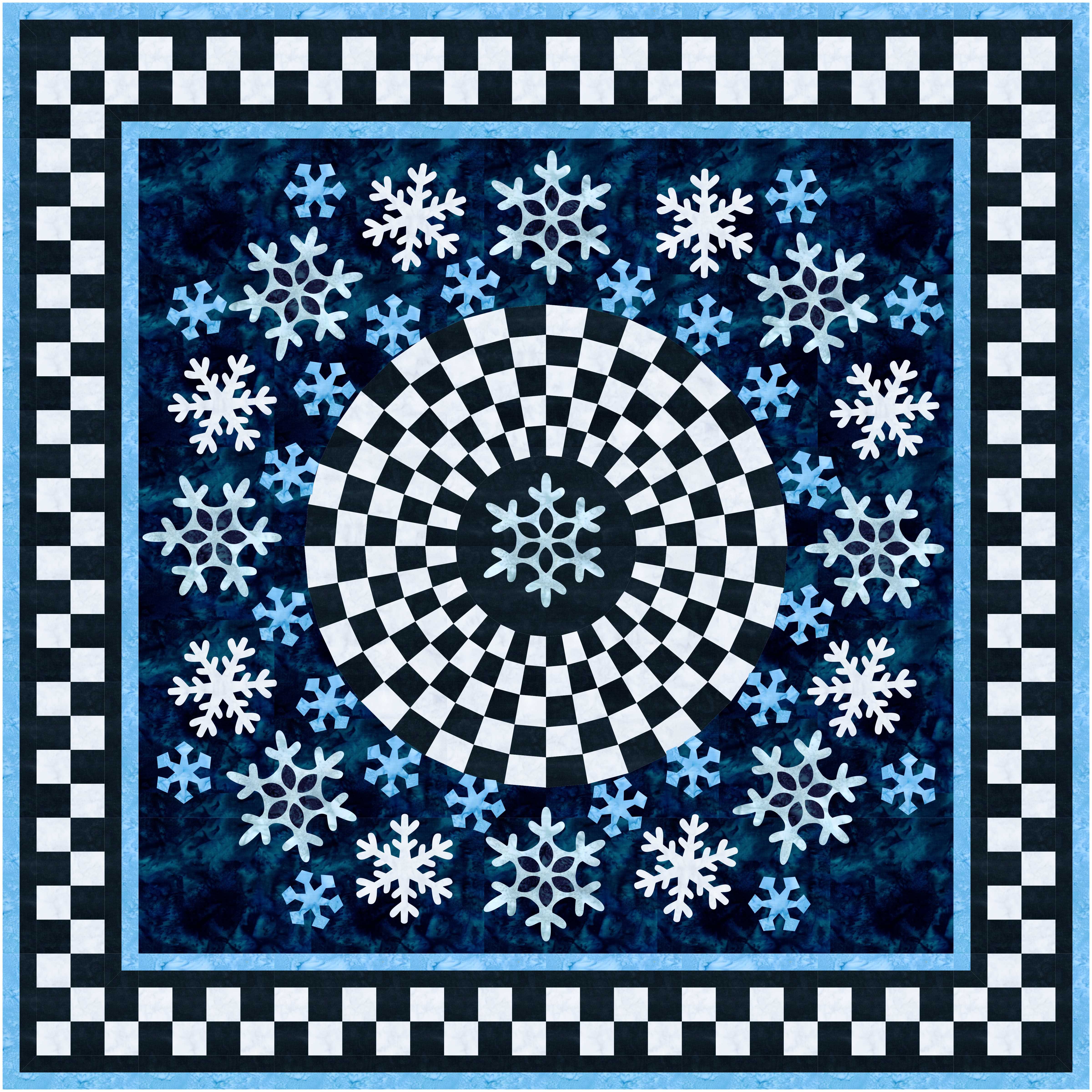 This one may send a tingle up your spine. Snowflake Whimsy can add a little sparkle to your day.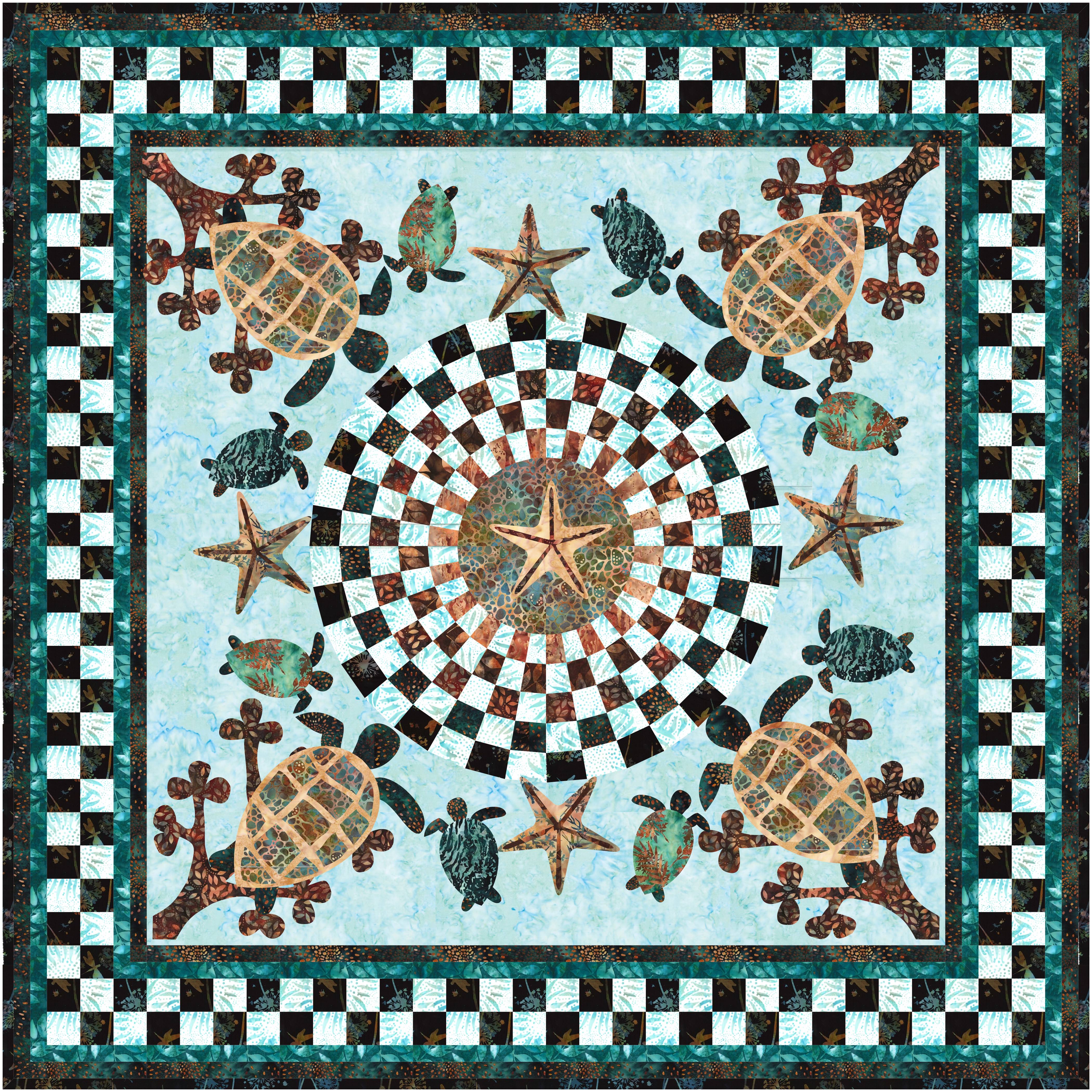 Maybe you want to take it slow. In which case, it is turtle time! This cute little guys aren't shellfish :)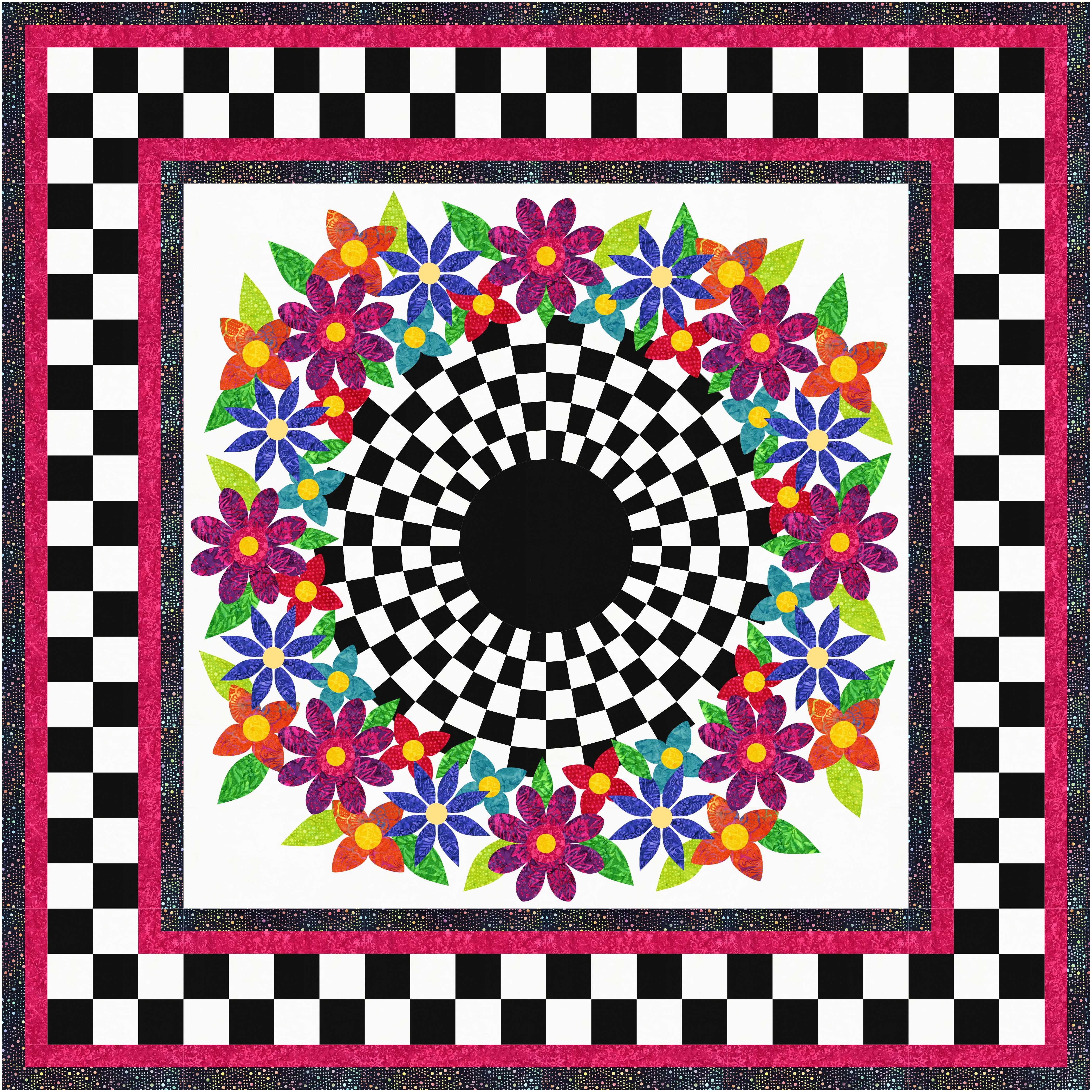 The original is a little bigger and bolder than the rest. It has two colorways for a slightly different look.

Check your inbox to confirm your subscription